Coronavirus Update – April 1, 2020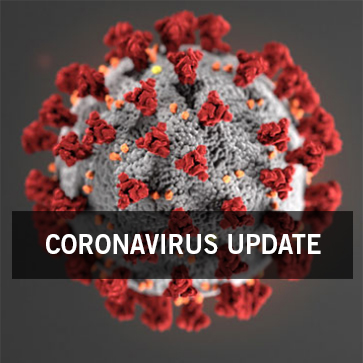 We wanted to provide an update to our operational policies specifically to coincide with Gov. Hogan's Stay-at-Home order issued on Monday, March 30, 2020.
First, we are continuing to practice measures to #flattenthecurve which we highlighted in an update last week. In light of this most recent order and in the interest of best protecting our customers and staff, we have implemented the following procedures:
No-Contact Estimates
Call 410-398-2010 to schedule your estimate at an agreed upon time/date.
Call 410-398-2010 once you are in our lot at the time of your scheduled appointment. As we are not allowing non-staff to enter the shop at this time, an estimator will greet you in the lot to perform your estimate.
During your estimate, we ask that you maintain social distancing guidelines and practice a 6-foot buffer between yourself and our team members.
Once the visual inspection of the vehicle is completed, we will email you a copy of the estimate.
No-Contact Drop-Off
Whether you drop off your car at night or during daylight/business hours, we are asking customers to use our night key-drop box.
You'll be required to write name and contact info on the envelope. While envelopes and pens are provided, feel free to bring your own pen. We ask customers to fold in the envelope flap rather than lick in order to seal.
Once you leave, we sanitize your car in preparation for repair.
Scheduling Rental
Call us first so we can schedule the rental for you through our partners at Enterprise. Again, during this time, customers are not permitted to wait in our lobby. So, for your safety and comfort, we hope to coordinate rental drop off that involves as little waiting for our customers as possible.
Enterprise is delivering fully sanitized rental vehicles for Purnell Body Shop customers. Cars are clean and Enterprise staff wear gloves.
No-Contact Delivery of the Vehicle
Your car is sanitized again prior to delivery.
If there is a final payment due, we can arrange it over the phone or via check drop.
If you have a spare key, we will confirm this with you and ask you to bring it along. Your sanitized vehicle will be locked with the provided key inside. You will use your spare key to gain entry.
We appreciate your support as we make every effort to continue to maintain the highest standards of safety during this changing time. We would also like to take this time to suggest to those who are self-isolating and may not have rental coverage, now is a great time to schedule your collision repair or paint job.
Thank you and Stay Healthy,
The Management & Staff at Purnell Body Shop