Welcome to Purnell Body Shop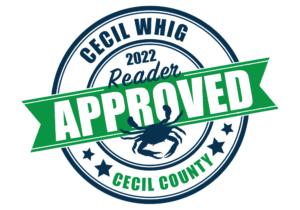 We pride ourselves on providing the finest in auto body and collision repair service with quick turn around times and competitive pricing. What's more is that with over a half century in the business, we are still locally owned and operated. Current owner, David Coleman started out with Purnell Body Shop as a body technician in January 1982. All these years later, he is still a day to day contributor to what has grown to be a staff of over two dozen employees!
As members of the communities we serve, we proudly sponsor various area school and little league teams, Cecil County JR Dragsters, The Elkton Alliance, Elkton Police Department FOP and Maryland State Police FOP, as well as numerous community events such as the Downtown Car Show. In addition to being honored with awards from The Cecil Whig, Elkton Alliance and AutocheX, the most meaningful accolades come from the referrals and repeat business that we have received from our loyal clients over the years.