At Purnell Body Shop, we have an extensive paint facility with a spotlessly clean preparation area and a workshop that eliminates any impurities in the atmosphere. Any concerns in these areas could affect the final product (just another reason to get this work done properly in a shop which has extensive experience in autobody work).
In order to provide the perfect end result, we only use BASF Glasurit 90 Line Waterborne Paint Technology. We stand behind our work, offering a lifetime warranty on all our painting services.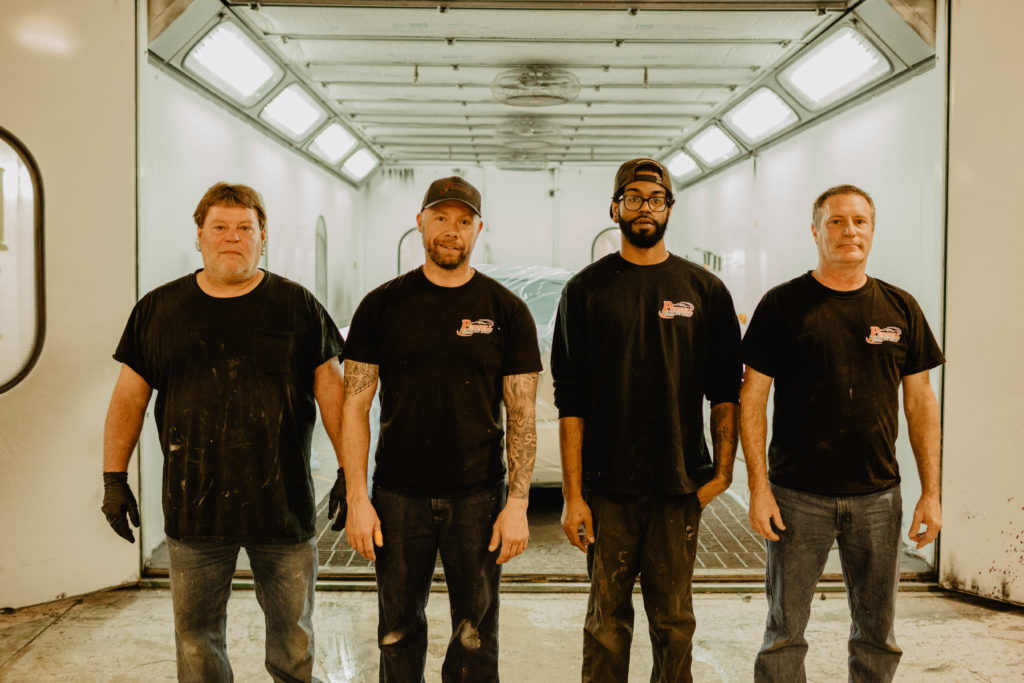 What We Can Offer
If a vehicle has only small damage affecting the clear coat or the first layers of the paint, it's possible that these can be sanded & buffed out quickly and easily. When damage has dug through the paint into the primer, however, we need to sand down to the primer and then build the paint back up again so that it looks beautiful and protects your car properly.
To complete that level of service, we prepare the exterior of the body to a 600-grit scratch.  then paint the vehicle after careful color matching. Finally, the vehicle is treated with a baked on clear coat finish, tough enough to stand up to daily driving for decades with a car that is kept out of the garage.
Our base cost for repairing a paint job starts at $4000. Certain items can increase that cost, including:
Dents or rust
Refinishing door or trunk jambs
Stripping off the old finish
Removal and installation of door handles, lights, moldings, and bumpers
When repairing your vehicle after a collision, even a minor one, don't neglect to fix any damage to your paint. It may seem like nothing but a cosmetic flaw, but the problems can spread if they aren't repaired quickly.