After an accident, external damage is often obvious. Wheels bend the wrong way. Panels are often damaged or crumpled. Glass is broken. A vehicle is a complex machine, and there's a lot more going on than what's easily visible. At Purnell Body Shop, we specialize in making sure that your car is truly road-ready before the vehicle leaves our premises. This is crucial for your own safety – and for that of everyone else on the road. Vehicle manufacturing has revolutionized itself over the last two decades. From cameras and sensors to aluminum frames and self-driving capability, shouldn't you choose a repair shop that dedicates itself to training to the latest industry standards?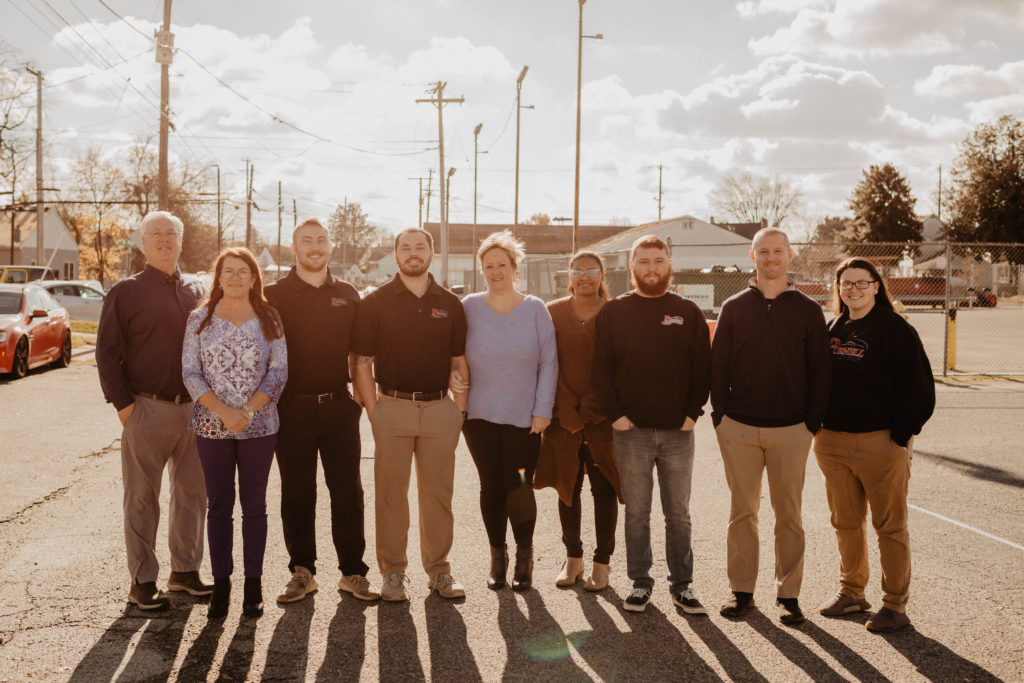 There are so many critical components that can be damaged during a collision. Purnell Body Shop has been fixing collision damage for over six decades. And, in all those years, we've learned that it is best to keep a critical eye when looking for damage after an accident. For example, the steering column or suspension electronic components may sustain damage.  AC and/or heating may be adversely affected during an accident. The pros at Purnell Body Shop are dedicated to ensuring that your car is road ready in every way.
We run through a careful list of checks and processes to pre and post-repair to ensure that your vehicle is safe to drive after it has been repaired at our shop. For example, we check your wheel alignment through a special collision alignment process. We have three certified wheel alignment specialists on staff to ensure that work is done to spec. These alignments are far more precise than a standard alignment. Nowadays, the steering angle sensor is linked to the Anti-lock Braking System and the main computer of the vehicle for proper handling. Without proper realignment, your vehicle won't handle properly on the road. For these reasons and more, it is important that we ensure your first collision does not lead to a second collision.
Glass removal is another detail that can be missed by a standard mechanic. Glass is considered to be part of the structural strength in unibody vehicles. Glass can fall both inside the vehicle's cabin or near mechanical components. If it isn't removed, it could hurt you or damage your vehicle – neither of which is desirable.
In addition to safety, we are also looking out for our customers best financial interests. Your insurance company will require us to catalog the results of all of these checks in order for them to pay out a claim. If all damage is not assessed immediately after the accident, you may have difficulty getting insurance reimbursement later.
Virtually all vehicle repairs are completed in-house by our own technicians It's not practical to sub out work to shops whose work we would not be able to closely control or observe. Keeping repairs in-house reduces delays since we don't have to try and fit your vehicle into someone else's schedule.
When your car has been in a accident, you can't determine the extent of the damage from the outside. Make sure to bring your car to Purnell Body Shop for a thorough assessment of all damages and rest assured that your car is truly safe when you take it back out on the road.