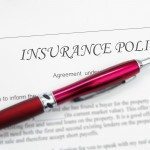 Most drivers are unaware that they have a choice regarding where their car is repaired after an accident.  Auto insurance is not like health insurance which requires the use of preferred providers and/or facilities.  Choosing your own repair facility will not increase your out-of-pocket expense!
At Purnell Body Shop, we have a long working relationship with all insurance companies.  For our clients, this means less likelihood of multiple estimates or field adjusters.  Fewer people involved in the claims process from start to finish means your car has a higher chance of seeing a quick turn around through our facility.
Direct Repair Programs for Insurance Companies offer advantages such as a quick turn around for your vehicle and potential reductions in rental expenses, cost concessions and ultimately, a higher degree of customer satisfaction.
At Purnell Body Shop, we strive daily to see that everyone wins each time that a vehicle comes though our shop.  The only way to achieve this is through cooperation with all parties involved so that we can provide high end service on time at a fair price.