Purnell Body Shop Now a Member of the Ford Certified Collision Network
Purnell Body Shop is proud to announce that we are now a member of the Ford Certified Collision Network. Having your Ford car, truck or SUV repaired by an FCCN member shop helps ensure that your vehicle repair meets the highest standards of excellence while being as stress-free as possible. Each FCCN repair center receives annual on-site assessment and up-to-date repair support straight from Ford Motor Company. We've been repairing Focuses, F-150s, Explorers and Ford's entire model line for over 60 years. Let's just say they are pretty popular here in Cecil County.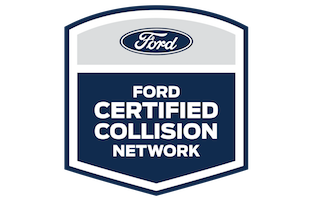 The right to choose an FCCN repair center is yours. The advantages of making this choice speak for themselves.

Extensive capabilities

From proper tools and equipment to professional people and training, FCCN Centers are invested in meeting the Ford requirements that can ultimately help return your Ford to the way it was before a collision.
This includes everything from having facilities certified to perform proper aluminum repairs complete with coated boron steel self-piercing rivets to using only approved OE paint systems for precise color matching when restoring vehicle finishes. With a multitude of capabilities in between.
Proven expertise
The right repair procedures play an important role in helping to restore the structural integrity and safety of a vehicle after a collision.
FCCN professionals are trained to follow Ford repair procedures. It's also FCCN policy to use Ford tested and engineered OE parts for repairs whenever possible. Consider today's highly advanced crash avoidance and safety system technologies. Operating as an integrated system, these rely on the right parts and procedures to keep everything operating as designed. Such expertise can make all the difference.
Outstanding customer service
FCCN Centers are committed to making the repair process as seamless as it can be. This includes:
Working with your insurance company to help simplify the claims process
Providing you with regular updates regarding your vehicle's repair status
Offering alternative transportation options when requested
Providing a detailed explanation of work completed on your vehicle
Including a Limited Lifetime Warranty for the repaired areas of your vehicle